COVID-19 Retail Response:
5 Ingredients of a Digital-Led Strategy
That Drives Business Results
Learn from our clients the 5 crucial ingredients necessary to successfully shift to digital.
What's Inside
First-hand insights from brands successfully using digital marketing to accelerate business outcomes, including:

Cue Clothing Co.
Brand Alley
World Remit
eBags
Runtastic
City Beach
Why now, more than ever, brands must unify their customer data to gain a single view of the customer
How brands benefit from focusing on customer lifecycle marketing
Why engaging customers at every single touchpoint matters (even when true omnichannel marketing isn't an option)
Why delivering 1:1 personalized customer experiences is critical for building customer loyalty
Tips for aligning your objectives to digital-led strategies and tactics that drive results
First-hand insights from brands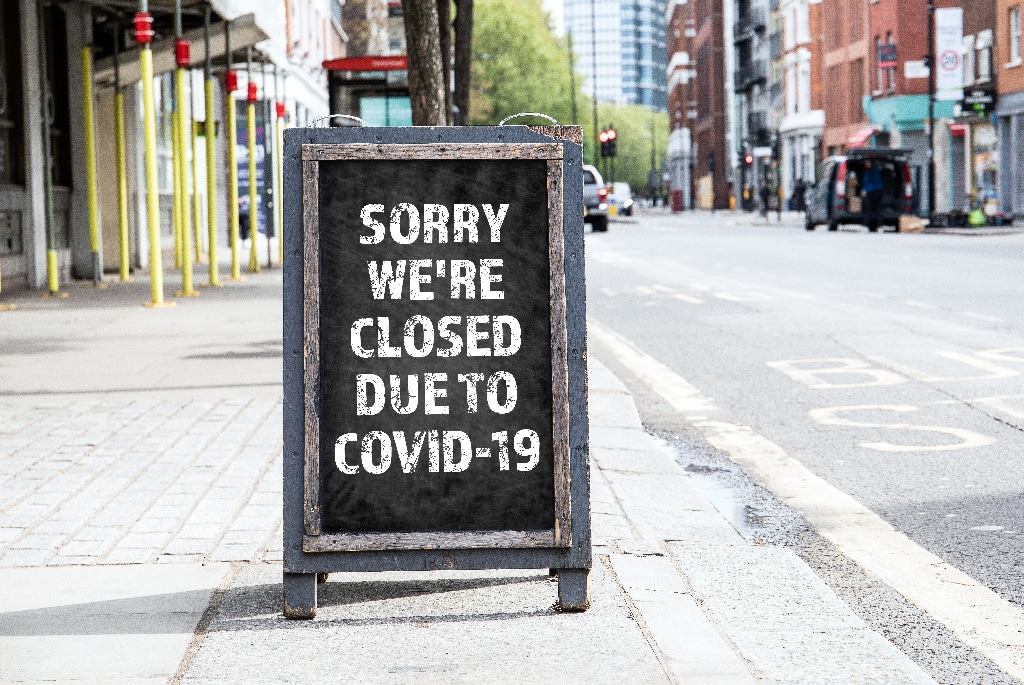 Traditional retail will never be the same
Even before the onset of COVID-19, long-established retail models were being challenged. But the threat of the virus delivered the final blow as many countries were forced into nationwide lockdowns.
Nearly all retailers (save for a select few) have had to close their doors, eliminating an important customer touchpoint, not to mention losing their in-store revenue. The result: Traditional retail, as we knew it, is forever changed.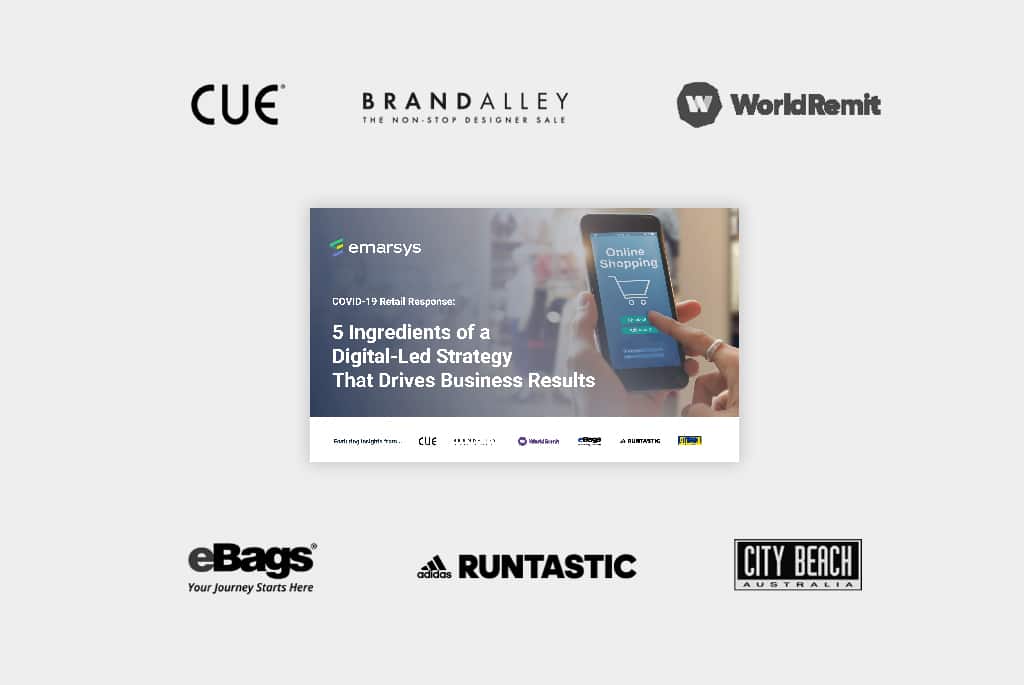 Brands that responded to COVID-19 with a digital-led strategy are still driving business results
The good news: Retail brands that have prioritized or completely shifted to a digital-led strategy are still delivering engaging customer experiences and still driving business results.
But for those brands still accustomed to the old ways of retail, or those just now transitioning, what does a successful digital-led strategy require?
In this ebook, we share with you the 5 ingredients of a digital-led strategy that helps brands drive business results.
Inside, clients such as…
Cue Clothing Co.
Brand Alley
World Remit
eBags
Runtastic
City Beach
…offer you the tips and tactics used by their brands to engage customers and accelerate business outcomes — not only to survive COVID-19, but to achieve long-term success in the months and years ahead.
"The bar is being set really high for customer expectations and relevancy. The way to bridge the gap of personas from segmentation to individualized marketing is a challenge. The marketers that can do that right and work with the right technology platforms to help personalize that message for right, relevant, valuable experiences are the ones that will win. And frankly, customers are going to expect it."