Built-in loyalty programs that increase business outcomes
Identify and retain more customers, reduce discount-based incentives, and maximize your current marketing use cases with a built-in loyalty program that can be activated in days to deliver true 1:1 personalized experiences.
Loyalty highlights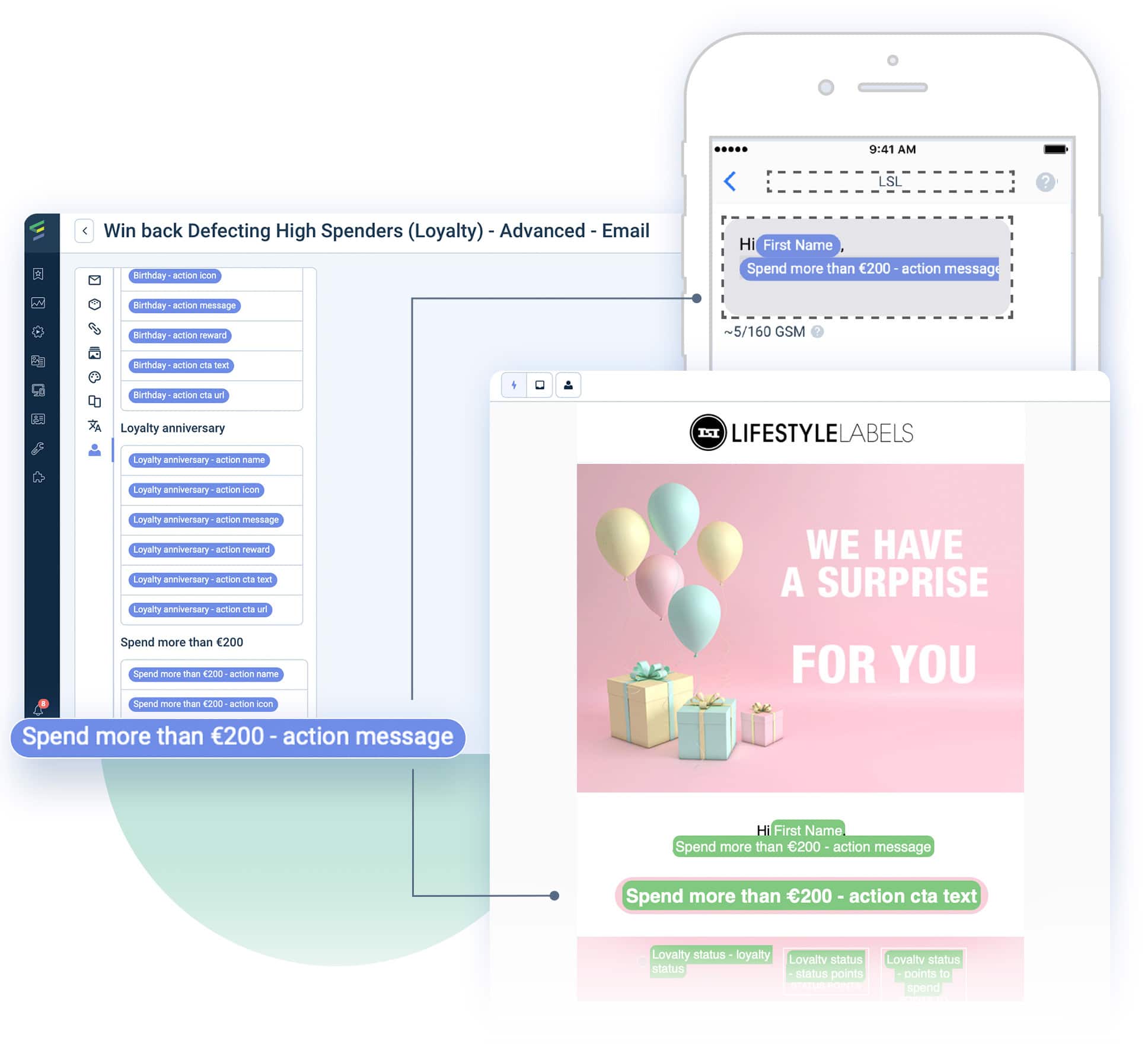 Quick and effortless loyalty deployment
Loyalty personalization use cases can be easily activated for any campaign across any channel. Enhance your campaigns with loyalty programs that show your customer's status, points, actions, and rewards. Easily drag and drop auto-populated, customer-based smart blocks into all of your communication channels, accelerating your time to value.
Upgrade your use cases with personalized loyalty treatments
Boost your marketing use cases with personalized loyalty treatments and call-to-actions. Maximize customer lifetime value and drive membership growth with industry-specific use cases already integrated within Loyalty. Connect with both Loyalty members and non-members on an emotional level using channel-agnostic, 1:1 customer personalization.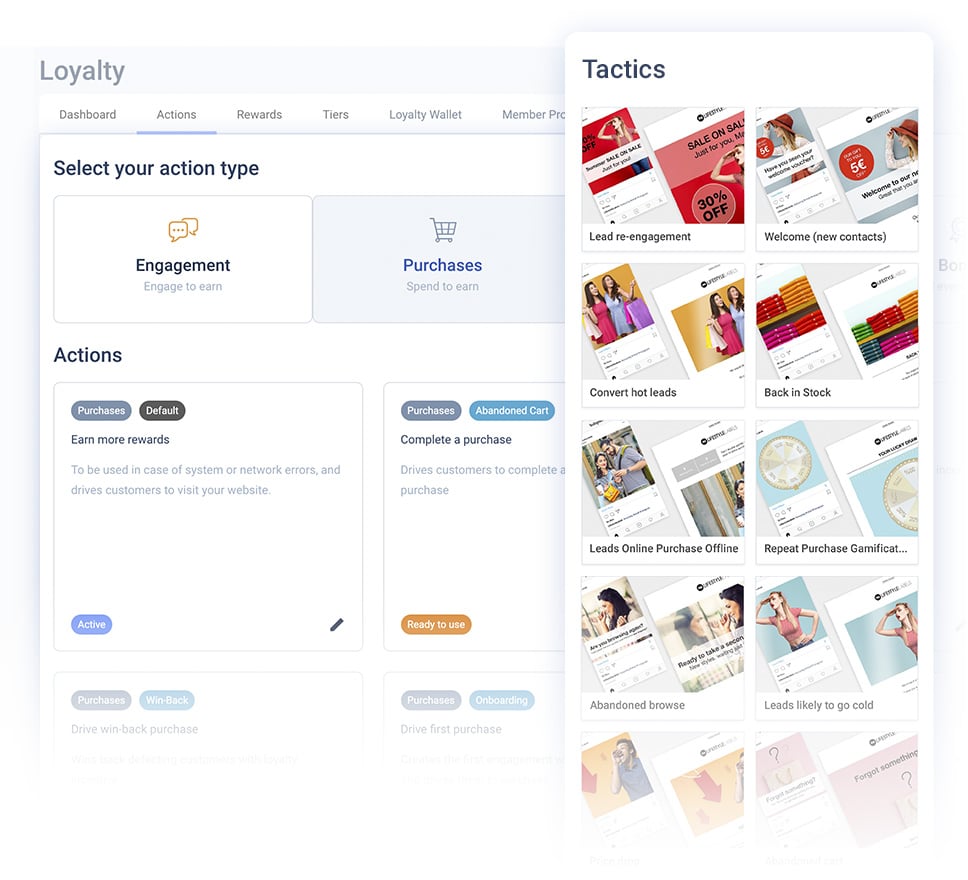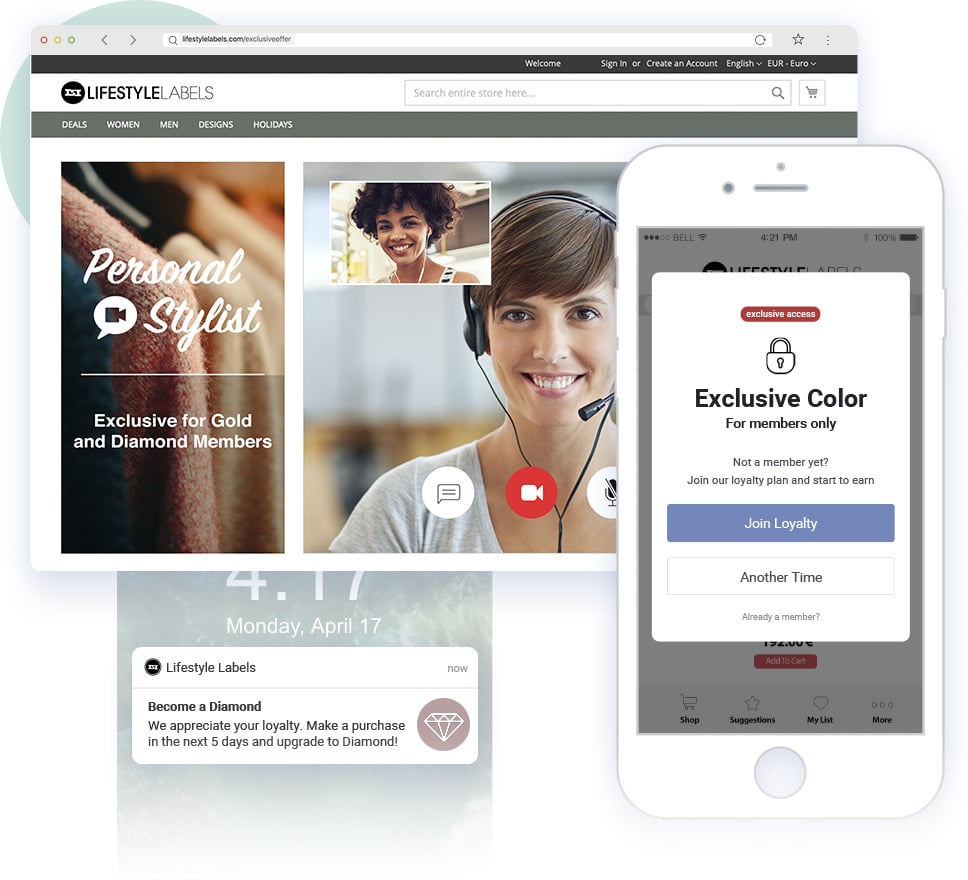 Improve customer experiences without discounts
Increase customer engagement by using experience-based incentives instead of discount vouchers, personalized content instead of generic marketing, and a fully integrated solution instead of a disconnected loyalty program. Excite your customers with exclusive access to offers, products, services, content, and more.
Loyalty truly integrated, without the need for IT
Deploy a loyalty program that is faster to implement, easier to operate, and able to deliver 1:1 personalized experiences — all without waiting for IT. By having Loyalty built into the Emarsys platform, your customer behavior data and offline and online purchase histories are automatically integrated, accelerating your time to value. Our exclusive ready-made portal, the Loyalty Wallet, can be switched on with minimal IT involvement, allowing you to integrate Loyalty into your website within a day.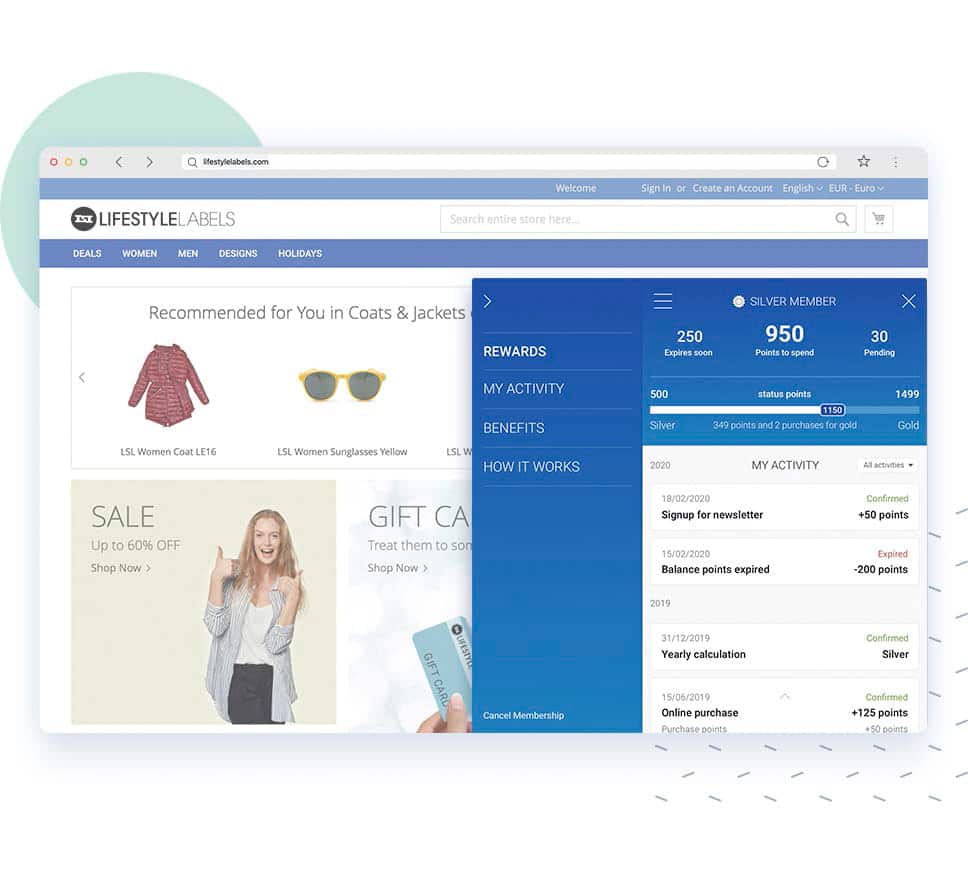 Platform key capabilities
Liefern Sie die vorhersagbaren und profitablen Geschäftsergebnisse, die ihr Unternehmen erwartet.