Adding That Dynamic Touch to Engage Customers With Your Brand
As a print company, posterXXL needed a way to stand out among its competitors and win sales from its customers online. Using the Emarsys platform to add dynamic and personalized content to its email strategy, posterXXL increased engagement with thousands of customers after only a few months.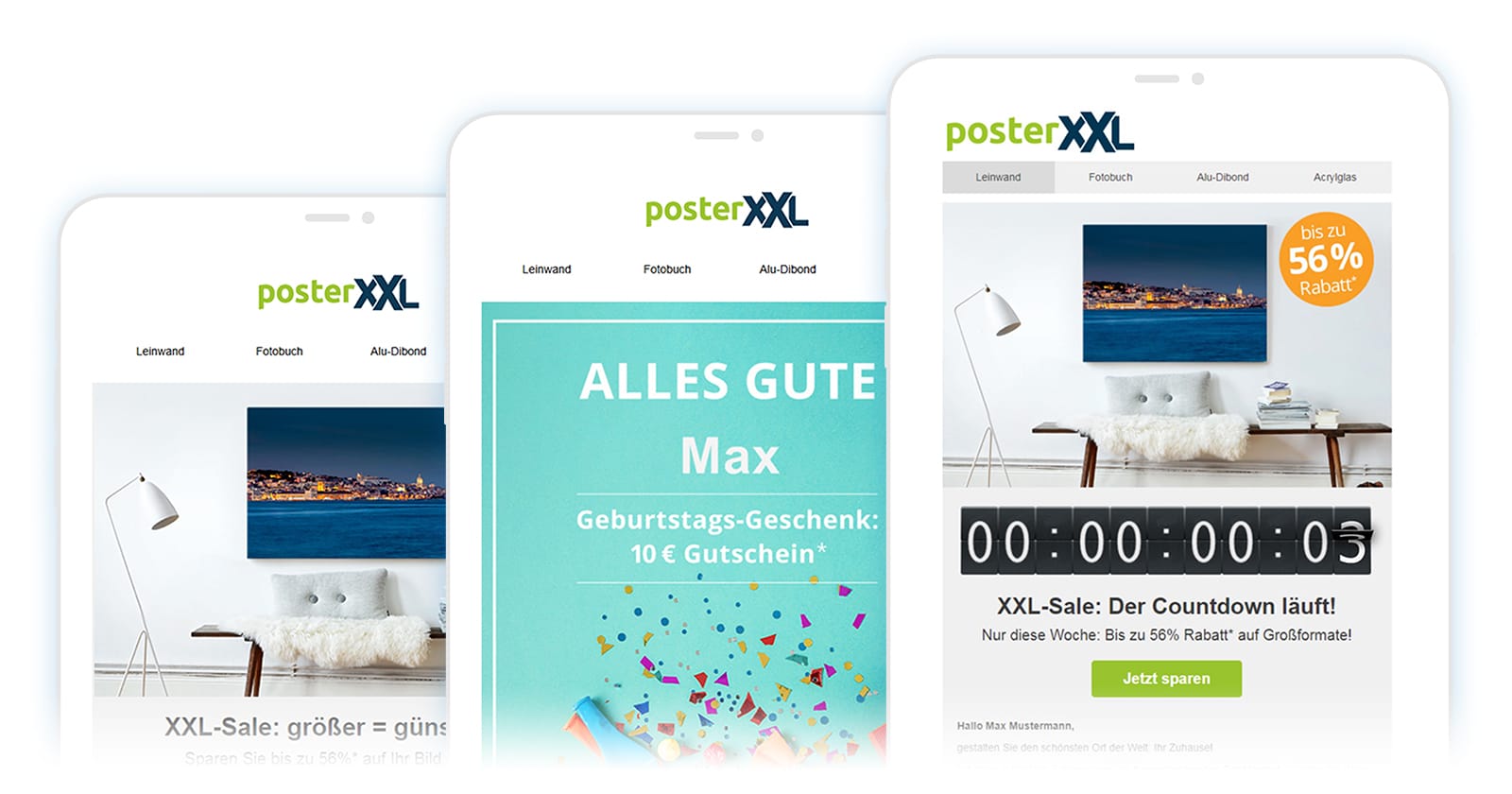 Creating Urgency to Buy with Emarsys
Using Open Time Content from Emarsys allowed posterXXL's team to better leverage their data to personalize emails, create a sense of urgency, and increase their customer engagement. With the success of this initiative, posterXXL is expanding its personalization strategy to include mobile channel and has already implemented push notifications in their app.
"The general mission is to personalize the dialog for every customer, and this has been made possible for us with Emarsys. The automation programs, the personalization features, the conditional targeting, etc. — this is all very good. What I wish is to continue the implementation of machine learning into the system."