Programs that automatically target defecting and inactive customers are very important to our business, and we immediately saw significant improvements. We also now know who our loyal customers are, and can easily reward them at each point of their journey.
Japan Centre Success at a Glance
Emarsys Marketing Automation Software enabled Japan Centre to develop deep, data-driven customer insights that transformed their engagement strategies along the entire customer lifecycle and boosted loyalty.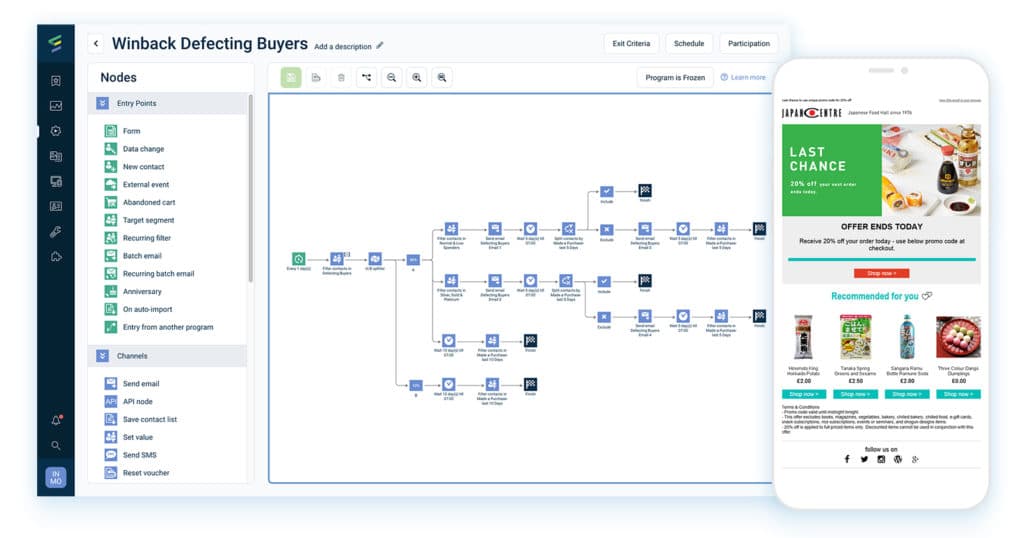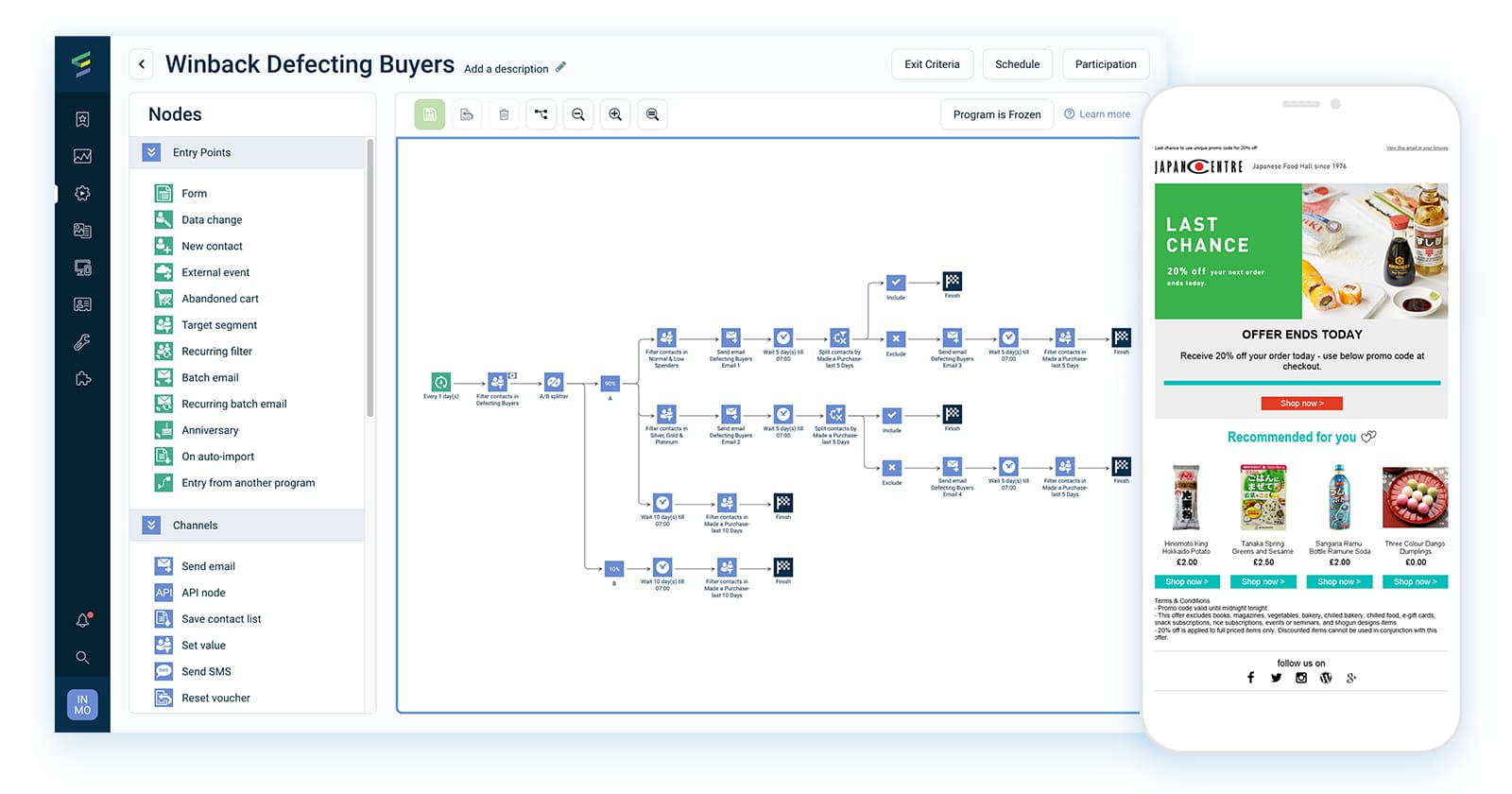 THE CHALLENGE
Unlock Customer Insights
To get a better understanding of their customers, Japan Centre needed a way to create customer personas by cross-referencing customer lifecycle information with product affinities.
The marketing team also needed to know when to engage customers, and needed the technology to connect these two variables to execute timely and effective retargeting campaigns.
Tailor Their Strategy
The Japan Centre marketing team wanted their lifecycle marketing strategy to cater to their specific business needs, ensuring that the new technology produced the maximum impact.
Automate Campaign Management
Japan Centre wanted to move away from unnecessary manual work and needed the ability to effortlessly create, automate, test, and optimize campaign content at scale.
THE SOLUTION
Full Customer Profile Overviews
Emarsys enabled Japan Centre to defragment and unify all of their customer data across all different online and offline touchpoints, through data science and advanced machine learning that enabled a deep understanding of every single customer.
Strategic Pre-Flight Optimization
Emarsys developed Japan Centre's strategies to maximize impact and conversions. Long-term projects were then implemented to further develop holistic lifecycle marketing strategies that combined multi-channel execution with their new deep data insights.
Valuable Campaign Automation
Japan Centre applied smart targeting and powerful execution across the whole customer lifecycle, with automated programs that dramatically reduced the need for manual input.
THE RESULTS
Emarsys technology helped transform Japan Centre's database into an actionable source that fuels intelligent marketing automation along the entire customer lifecycle.
+15% revenue uplift from post-purchase programs
+51% increase in defecting customer conversion rates
+40% increase in total revenue from previous year