The Business
Media & Communications
Germany
Sky Germany is a leading entertainment provider in Germany, Austria, and Switzerland. They strive to enrich their customers' lives with relevant engaging content, whether it be personalized email and online content, or the live sports, exclusive series, film releases, and entertaining shows they're known for.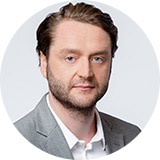 Markus Hatzelmann
Former Head of Customer Web Sky Germany
"We started doing multi-variable testing and heavily dug into personalization and it was all possible using Emarsys. Through our partnership with Emarsys, we reached a solid increase in our revenues and dramatically increased the relevancy of all our communication going out by bringing in data."
Deliver the


predictable, profitable

outcomes that your business demands with our omnichannel customer engagement platform.
Request a Demo