Driving Customer Engagement with AI
Like many of today's brands, Global Shop Direct was challenged in its pursuit of personalization. Over its 15-year history, the company had steadily expanded its product portfolio, but recommending the right products to the right customers was difficult. To efficiently cross-sell, they had to find a technology that would allow optimization of the customer journey while predicting and recommending products each customer might be interested in.
By partnering with Emarsys, the integrated automation and personalization power Global Shop Direct needed was realized. Now all data aggregation and analysis would be streamlined through the AI-powered platform to create a record of each individual's various touchpoints throughout the customer journey regardless of channel. This freed up the marketing team for more strategic initiatives – work that's hard for a marketer to focus on when tied to a manual approach to personalization.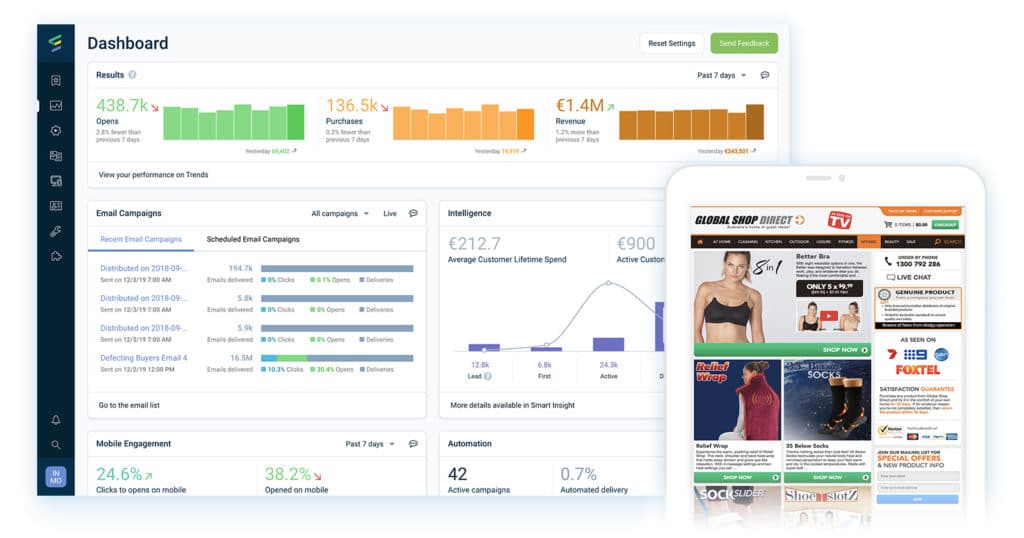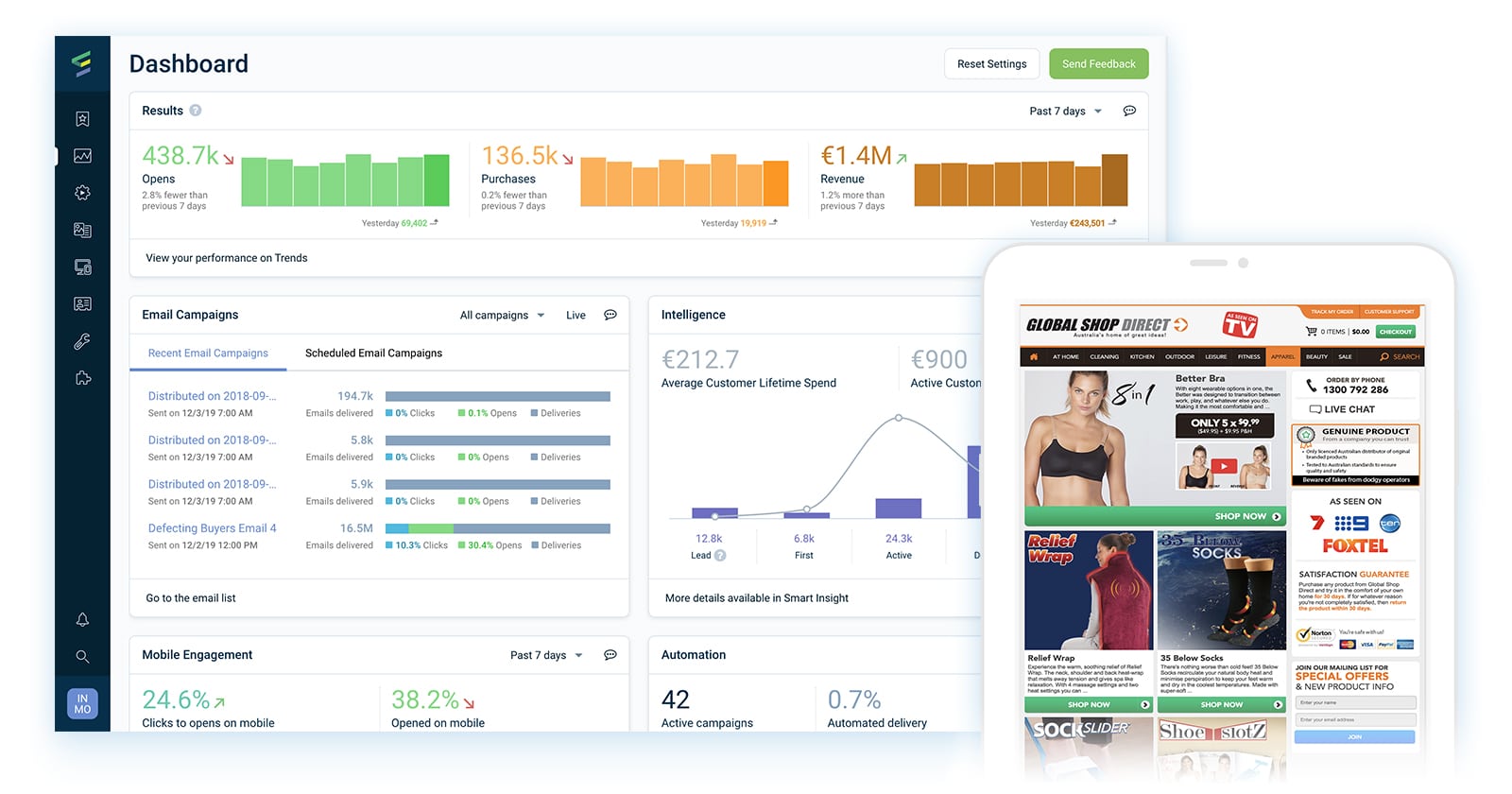 Better Engagement with Automation and Predictive Analytics
With so much of the time-draining data manipulation, manual segmentation, and analysis now handled by Emarsys' integrated platform and related tools, Global Shop Direct boosted email performance by leveraging automation and predictive analytics to deliver highly personalized interactions with customers.
"The biggest benefit has been having a single platform for all communication needs and the opportunity to use the same platform to support revenue growth throughout our marketing strategy – acquisition, conversion optimization, and retention."