Increasing Revenue with AI-Driven Insights
Babadu is one of Russia's top ten online retailers of goods for children and families. With over 800,000 contacts in their database, Babadu needed a solution that could advance its email strategies and create more personalized and meaningful interactions with customers. Out of the potential partners in the email arena, Emarsys was the only one that offered Babadu a unique and complete way to automate email campaigns. By implementing the Emarsys Predict tool, Babadu increased revenue from triggered campaigns by 60% and conversion rates went up by 7%.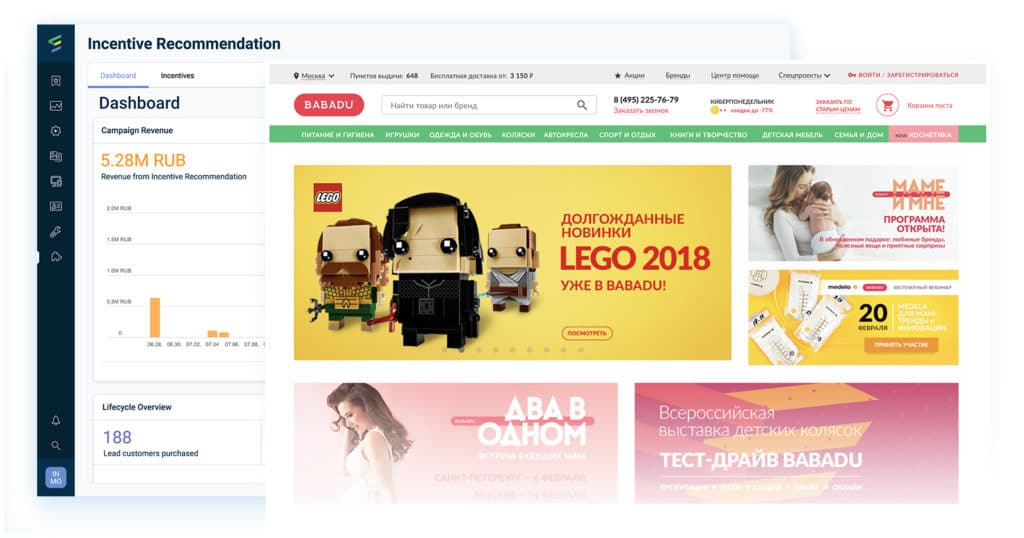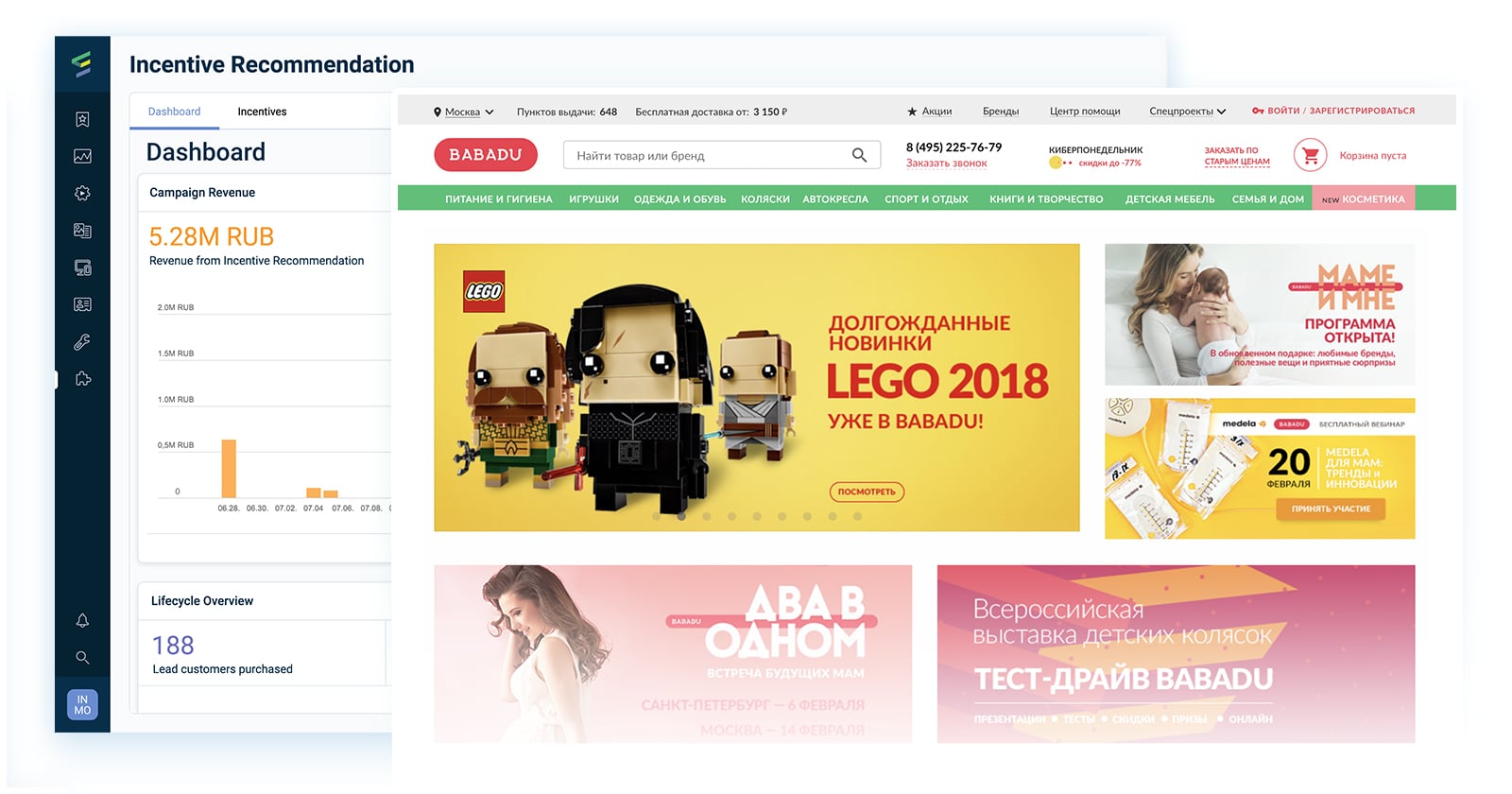 Increased Efficiency through Automation
With the adoption of the Emarsys platform, Babadu's marketing staff spends more time developing ideas for new campaigns, strategies, and other innovative ways to interact with customers and cater to their needs. Now when Babadu's marketers want to create a targeted marketing campaing, it doesn't take days to plan and prepare. By providing faster and more efficient campaign execution, the Emarsys platform has also given back critical time to these marketers so they can work more strategically.
"I really enjoy seeing the results of my work, even if they are negative, because that drives me to look for new solutions, and that's where Emarsys helped us most. So of course, I would recommend Emarsys! My ex-colleague switched to a different company, and she is really suffering without Emarsys!"