The Business
Retail/E-commerce
Munich, Germany
Serving Germany, Austria, contacts France, and Benelux
Operating since 2004
Founded in 2004 in Munich, posterXXL is one of the biggest players in e-commerce. Bought by PhotoBox Group in 2015, the brand serves Germany, Austria, France, Belgium, the Netherlands, and Luxembourg, while parent company PhotoBox has a strong market presence in France and the UK. Offering simplicity in online printing services and competitive pricing, posterXXL produces personalized print products, photobooks, posters, maps, and calendars.
The Challenge
Scale personalized content
Drive conversion with relevancy and urgency
The print product market in Germany is heavily dominated by offline print businesses. However, posterXXL prided themselves as a simpler and competitively priced contender, so they sought a way to disrupt the offline retail print arena.
posterXXL wanted to refine their customer engagement approach. The brand had already identified email as their most important channel in terms of revenue and reach, but looked to expand into other channels — such as mobile and social media — to increase retention rates among VIP customers.
In an effort to drive engagement and build sustained relationships, posterXXL had to find a way to better tailor their emails to individual customers. Previously, the brand relied on a one-to-many email marketing approach, which showed the same image and design to everybody who receives an email, regardless of their specific preferences. With automated personalization, the marking team no longer had to manually build emails for thousands of customers.
The moment a standard email is sent to a customer, the message they receive is static and permanently fixed. posterXXL sought to increase engagement and inspire purchases by making their emails more dynamic — for example, sending emails with a dynamic countdown timer to notify customers how much time was left before a promotional sale ended, down to the days, hours, and minutes remaining.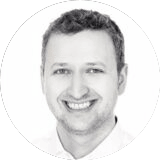 Martin Berky
— Former CRM Team Manager posterXXL
"The general mission is to personalize the dialog with every customer, and this has been made possible for us using Emarsys. The automation programs, the personalization features, the conditional targeting, etc. — this is all very good."
The Solution
After posterXXL saw success using Emarsys and products like Web Extend, the brand looked to further leverage the available tools. They experimented with Open Time Content, which allows their marketing team to automatically personalize emails and include dynamic content that is updated every time the email is opened.
Personalizing images based on segmentation
The Emarsys solution allowed posterXXL to place images that appeal to different segments. They could also further optimize the designs of the email and track which ones led to higher engagement, and from within the Emarsys platform.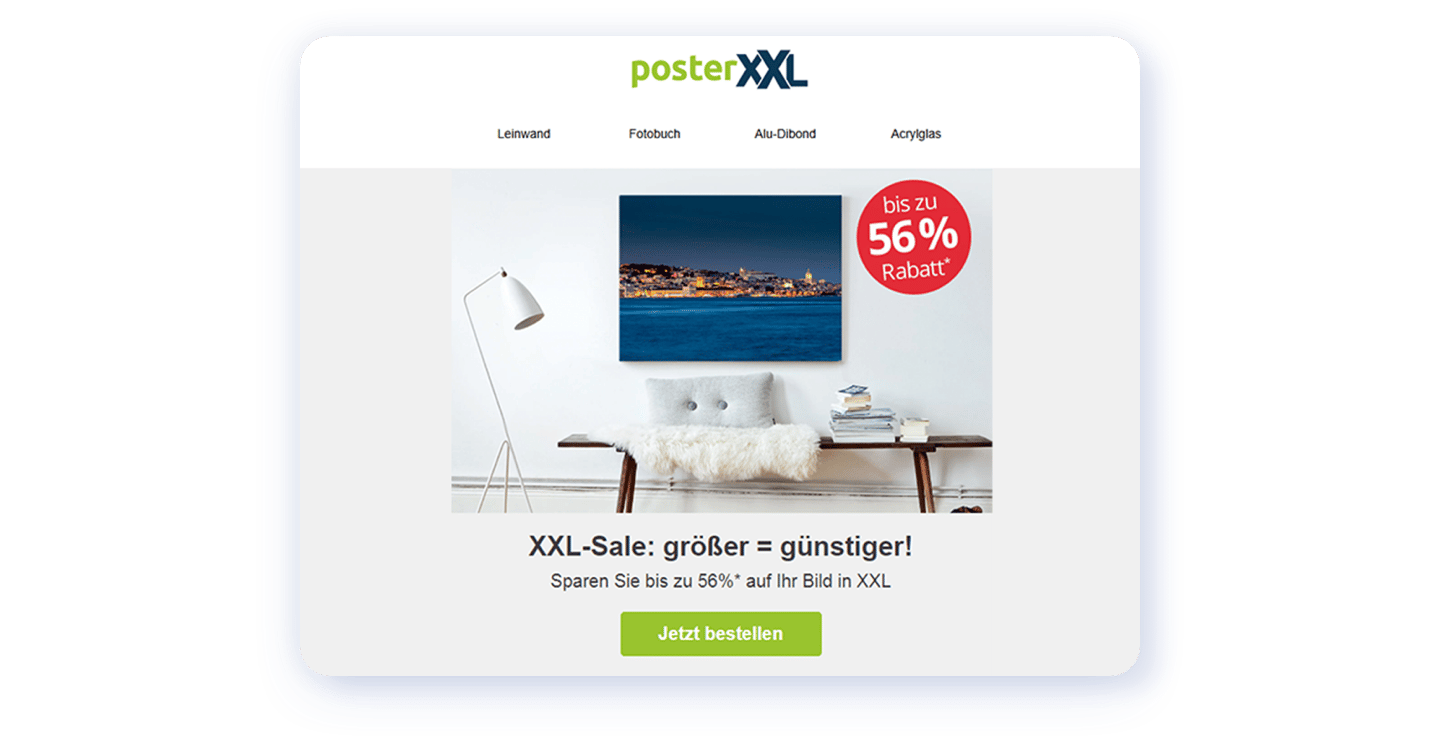 Automate special occasion emails
posterXXL went above and beyond the standard "Hello [first name]" email salutation and used the Emarsys platform to automate special occasion emails, like for birthdays or anniversaries where the greeting would contain the customer's name. In fact, the Emarsys solution allowed them to embed names or any other required values in their products or image design. This ability to uniquely tailor content to the recipient not only increases engagement, it also builds lasting customer loyalty.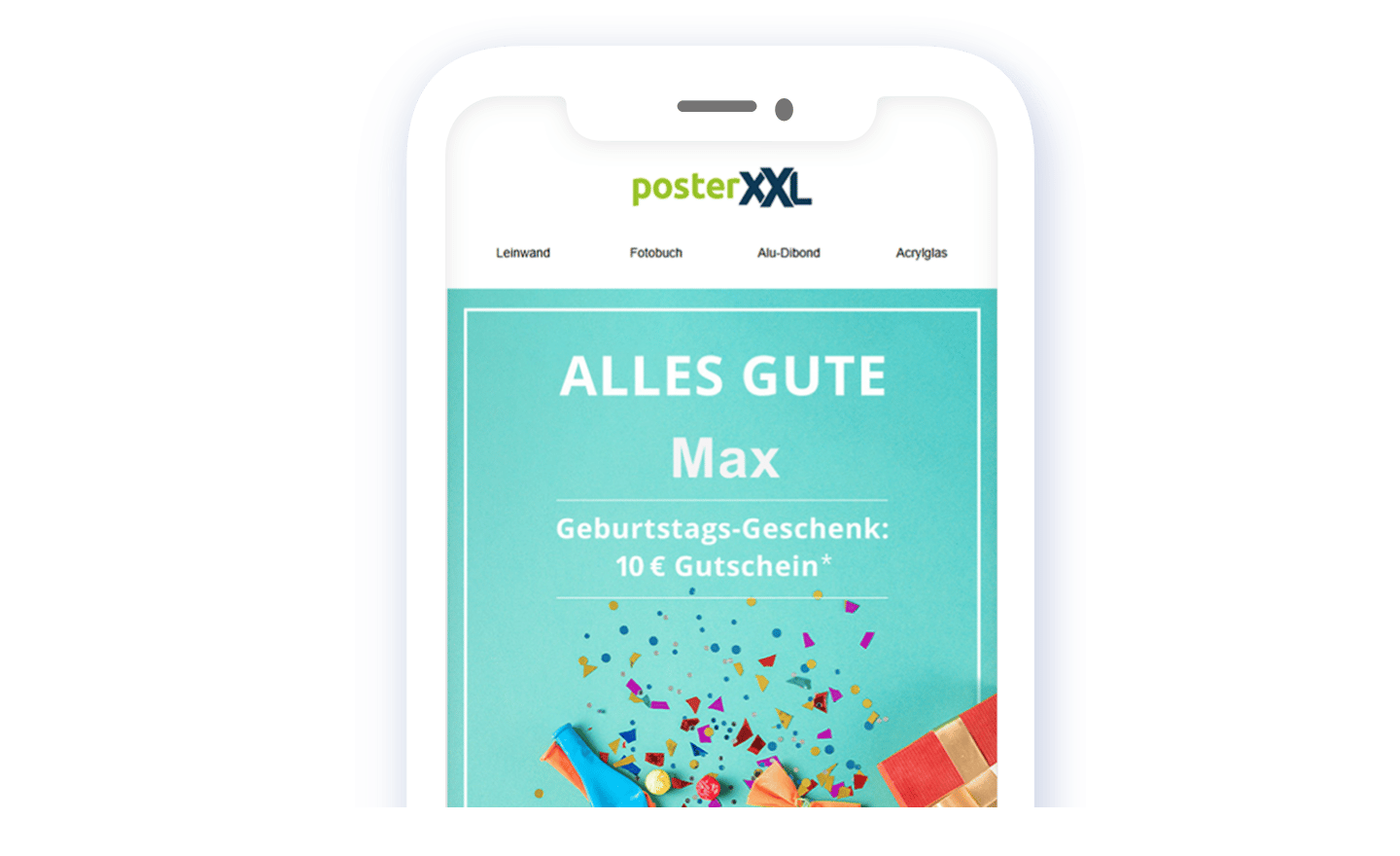 Creating urgency to drive conversions
Nothing encourages customers to take advantage of a one-off sale or a special offer than the pressure of a limited time offer. posterXXL implemented Open Time Content from Emarsys, which allowed the team to better leverage data to personalize emails, instill a sense of urgency, and increase customer engagement.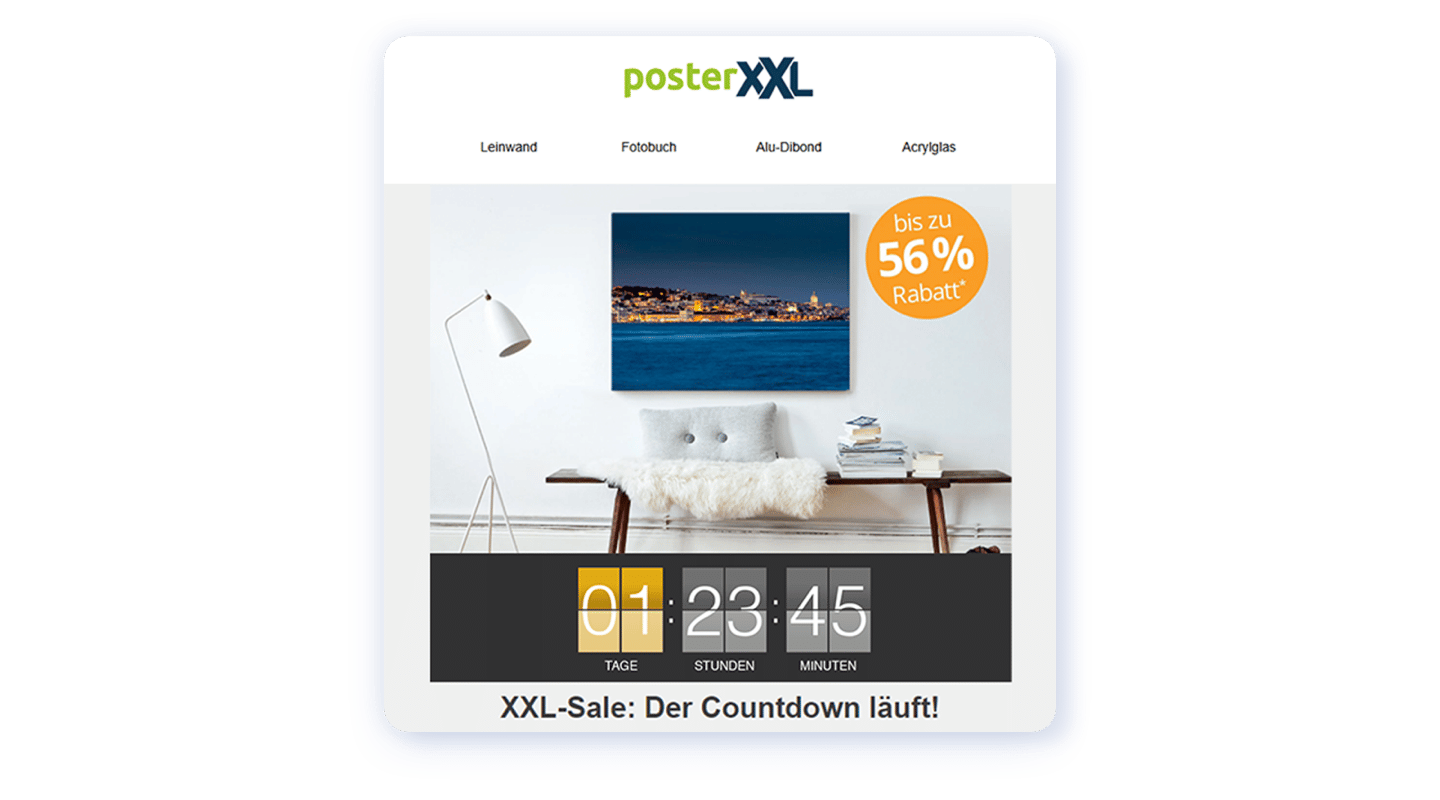 The Impact
posterXXL saw great improvement in their key KPIs like open rate and click-through rate, not to mention positive increases in conversion rates and AOV as well. With a successful personalization strategy in place, posterXXL can now expand to include mobile channels, and has already implemented push notifications in their app.
Deliver the


predictable, profitable

outcomes that your business demands with our omnichannel marketing solution
Request a Demo