Dynamic product features and new enhancements to accelerate business outcomes heading into the holidays
New Updates to Web Channel, Analytics & Reporting, and Interactions
The Summer Release is here! New updates to the Automation Center and Interactions enable you to drive more real time use cases for your most loyal customers. Optimize campaigns based on performance and deliver campaigns more effectively with enhancements to web, mobile and analytics. With this release, your team can drive better personalized engagements and business outcomes.
Watch the Release highlight video now!
What's included in the release
Real-time Interactions for Loyalty Programs
Trigger real-time interactions with loyalty automations that drive more revenue from your most loyal customers.
Unification of Interactions and Automation Center
Unified status and reporting features give you a visual representation of customer behavior within each program. Easily spot anomalies or trends on each node to optimize performance of campaigns every step of the way.
Event Attribution and Conversion Report
Measure the impact of multiple conversion events by channels and touchpoints. Also, view both the impact of multiple conversion events, filter down through channels and touchpoints, and divide attribution with a linear, multi-touch model.
Web Channel Simplification
Dynamic product features and new enhancements to accelerate business outcomes heading into the holidays.
Create customer segments based on mobile app events
With new event attribution filtering in segmentation for Mobile Engage, build precise customer segments based on users' custom events. Deliver more personalized engagements across channels.
Learn More & Stay Involved
PRODUCT NEWS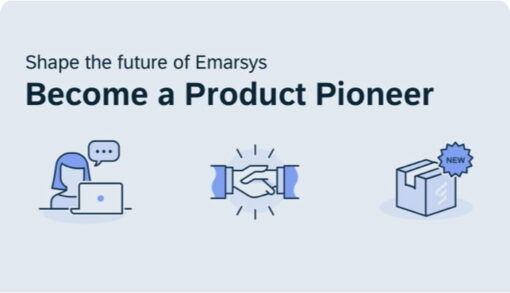 Product Pioneers
Shape the future of Emarsys with your insights and experiment with new technology
Have you joined our User Community?
You can track our ongoing deployment of new features, as well as share your thoughts and questions with us and your peers.