Marketing Intelligence Reporting Platform
Measurable business outcomes
with revenue attribution
Measure the performance of your customer engagement strategy and the actual impact it has on your business. Leverage fast, actionable analytics, built on industry-specific knowledge.
Measurable growth with strategic analytics
The Strategic Dashboard displays high-level business results that highlight the marketing impact each omnichannel strategy has on actual sales, customer lifecycle stage, and customer growth. 
Emarsys Strategic Analytics insights are built from analyzing how 1,500+ brands increased revenue and grew customers so you can benchmark against others in your industry.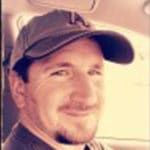 Brandon Maskell
Manager Digital Optimization, Analytics and Retention
"Strictly in terms of revenue, [the Revenue Analytics's top-performing programs list] seems to cover the main things you'd be looking at."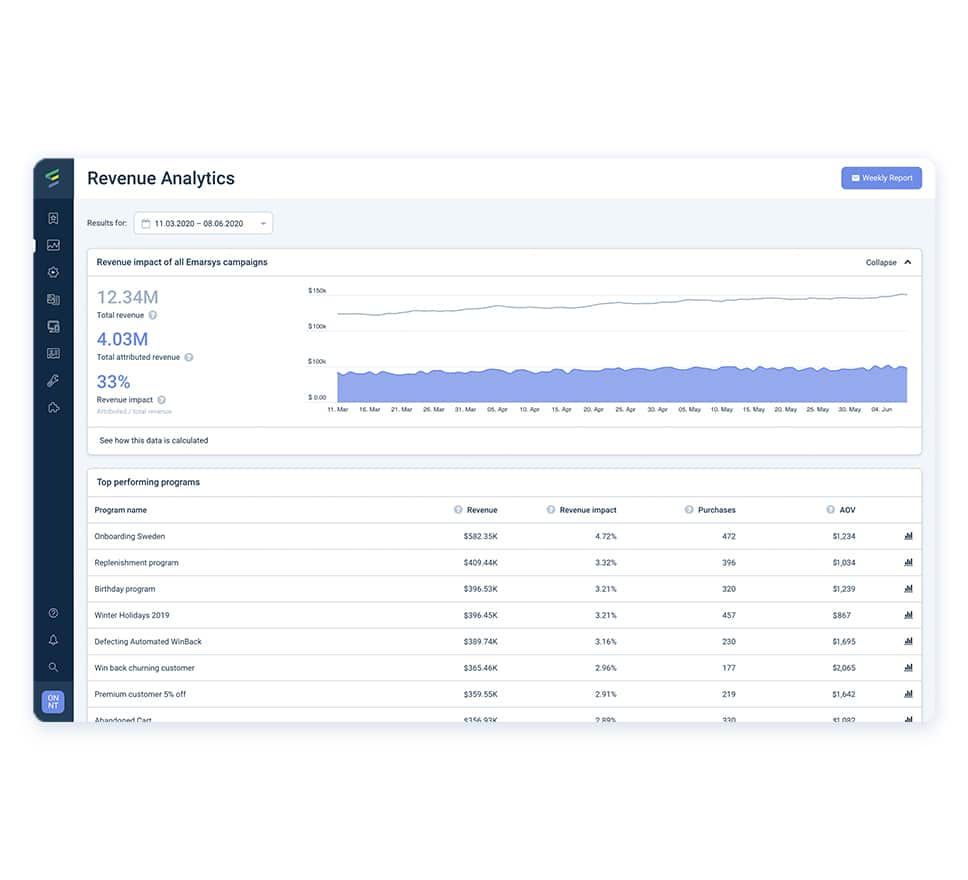 Ready-made revenue impact reports
Use reliable business impact data to drive your marketing strategy. Know which marketing campaigns are pushing the needle in your business and reallocate resources to those most likely to help you grow globally. 
The revenue analytics dashboard was designed to empower you with the right information about your marketing ROI from any omnichannel campaign.
Built-in store analytics for retail growth
Measure omnichannel marketing performance to maximize budgets for in-store sales. Gain more granular insights into store performance, such as product affinity, purchase propensity, AOV, and cross-geographical variations in demand.
Remove data silos across digital and commercial departments, unifying insights and data from all touchpoints, in-store and online. Accelerate digital innovation by evolving your merchandising strategy as you bring store analytics online.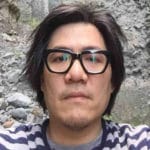 Mike Cheng
Head of Digital
"We wanted to be able to scale our retail solution, especially reporting on store footfall, online, and sales. Emarsys provided us with that one place where we could centralize our data and rapidly implement AI for our retention and reactivation activities."
Actionable revenue and customer lifecycle insights
Make data-driven decisions that impact the bottom line, starting with customer lifecycle metrics and revenue metrics.
Customer and revenue analytics are automatically connected to high-performing, crowd-sourced use cases that make a measurable difference to your overall business goals. Re-engage churning customers with ready-to-activate use cases.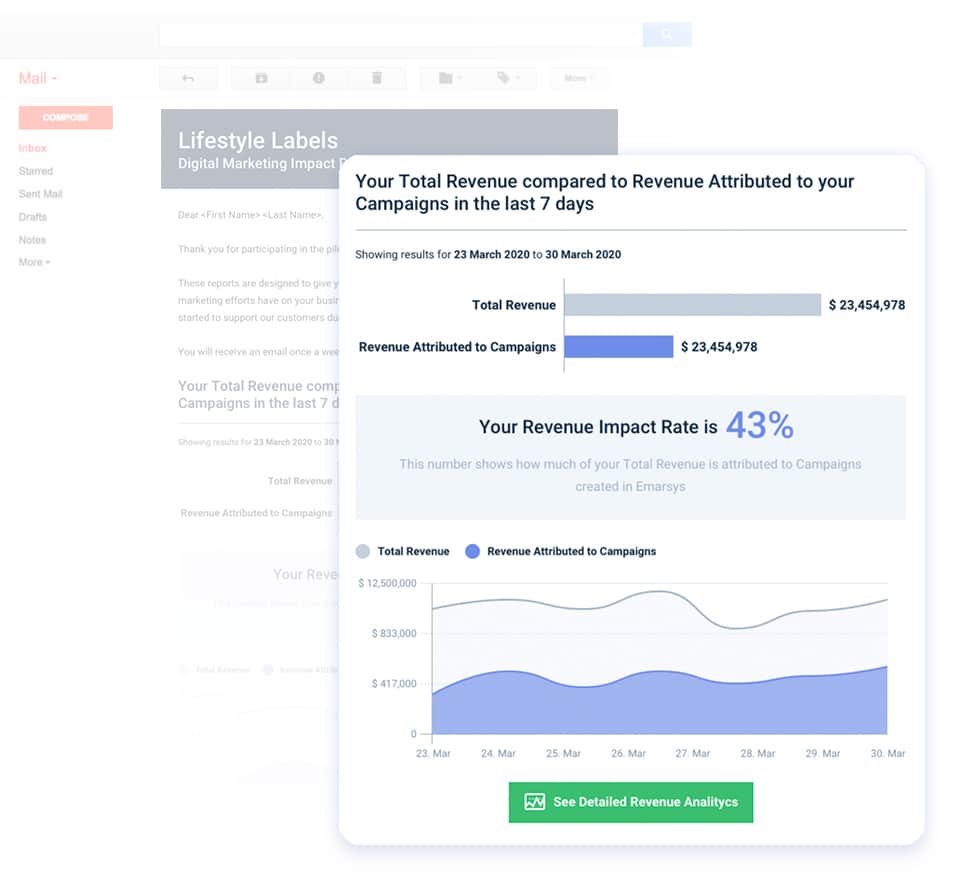 Revenue attribution reports in your inbox
Receive a comprehensive report of operational and strategic metrics, right in your inbox. Let your marketing focus on creating remarkable customer experiences, while staying up-to-date on which channels are most profitable, and how much growth you've unlocked by investing in high-performing omnichannel marketing strategies.
Optimize investment according to customer lifecycle
Understand how lifecycle segments react to marketing campaigns — from leads to loyal customers — and optimize budgets faster, for each lifecycle segment and for each channel. 
Lifecycle segments are used in omnichannel automation campaigns, improving time to value and agility in your omnichannel strategy at scale.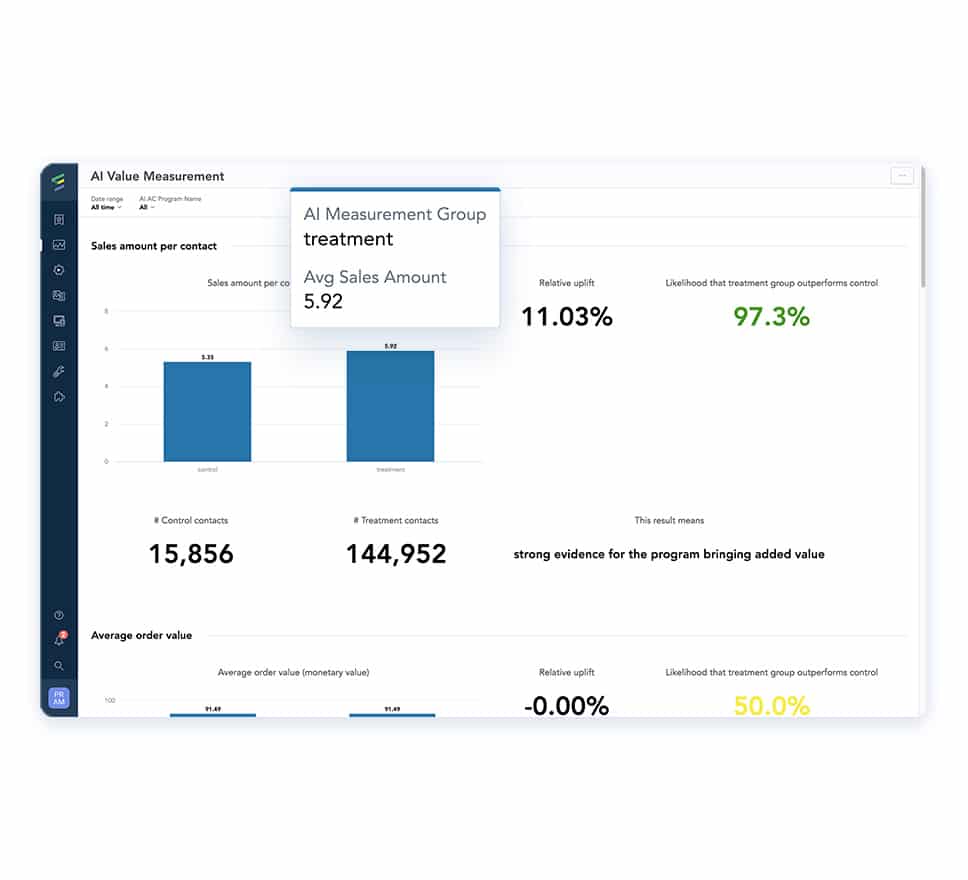 Revenue predictions and automated optimization
Emarsys AI runs on Google Cloud infrastructure and is processing billions of records, across 2,500+ global accounts. Built-in revenue and engagement predictions have helped customers achieve up to 100% revenue growth YoY by enabling AI marketing on their Emarsys accounts.
Unlock automated optimization across all your customer engagement campaigns, with Emarsys AI value measurement. Get a clear picture of how AI alone has impacted your revenue uplift. Rely on the data-backed evidence you need to continue investing in campaigns that work.
Custom reporting — discover untapped opportunities
Business reporting is evolving, and decision makers need to gain insights faster to make better data-driven decisions. Our best-in-class analytics extension comes in three service level options: self-service, turnkey and full service plus consulting.
Take analytics beyond campaign performance, and dive into custom segment definitions, rollup, or cross-geographic reports. Measure and drive business outcomes further with Emarsys and Good Data integration.